Eastside Liquor Store
Establishment and liquor store at 1203 16 Street Southeast, High River, AB T1V 2B1, Canada. Here you will find detailed information about Eastside Liquor Store: address, phone, fax, opening hours, customer reviews, photos, directions and more.
Opening hours
| | |
| --- | --- |
| Sunday | 10:00am — 08:00pm |
| Monday | 10:00am — 10:00pm |
| Tuesday | 10:00am — 10:00pm |
| Wednesday | 10:00am — 10:00pm |
| Thursday | 10:00am — 10:00pm |
| Friday | 10:00am — 11:00pm |
| Saturday | 10:00am — 11:00pm |
Rating
2 /5
Based on 2 reviews
Photos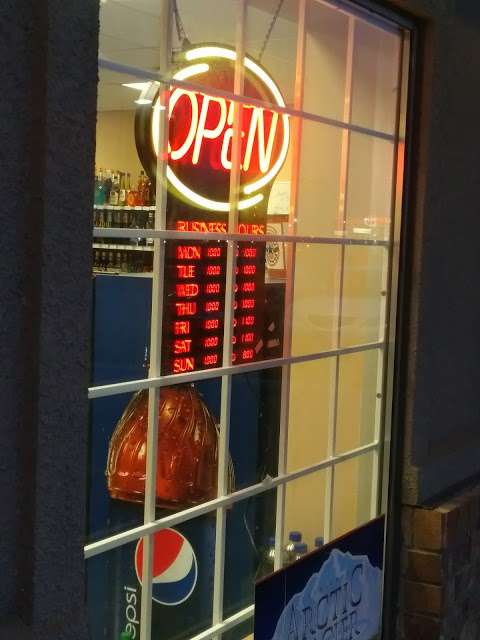 Reviews of Eastside Liquor Store
Jason Thomas Added 2018-05-14

★ ☆ ☆ ☆ ☆

As a previous regular customer I'm not going back! They just lost a customer. Last night I bought a six pack of beer but they tasted really weird. Had gone bad. I opened a second one to see if it was also bad which it was. Returned with a full bad beer and 4 unopened ones but they were closed. I returned the following day with the 4 unopened cans and my receipt. After being told to return the next day (a third time) I asked if they could call the manager.

The manager happened to be nearby and came in. He refused to accept the return or exchange them because there were only 4. I'd have been satisfied if he exchanged 4, but wasn't offered. He just refused to return or exchange. I left the 4 bad beers for them to 'enjoy'!

I guess losing a regular customer is worth poor customer service. Lots of other options! Goodbye Eastside Liquor Store!!!

Bryan Ewasiuk Added 2017-08-22

★ ★ ★ ☆ ☆

Clean store, nice staff, reasonable prices, not the greatest selection if you're looking for something different.